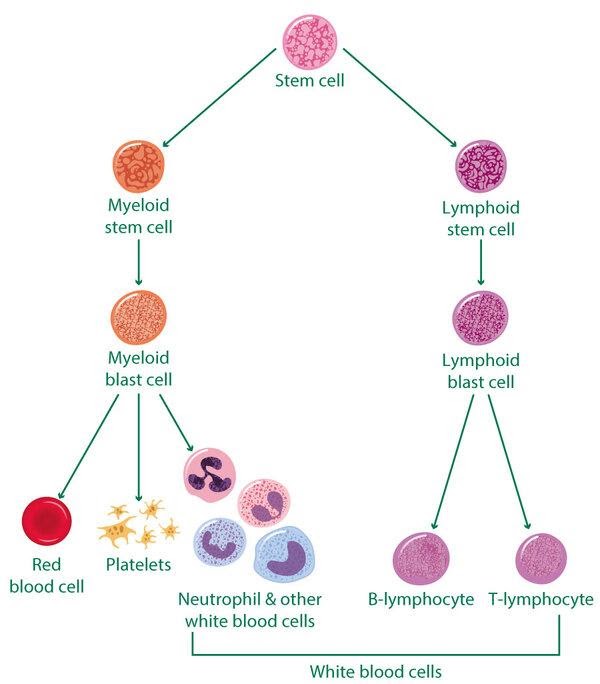 Acute Lymphoblastic Leukaemia (also called ALL or ALL leukaemia) is a rare cancer of the blood cells. 
It is an acute leukaemia and can cause symptoms very quickly. 
It can develop in people of any age, but is more common in children and young people, and in people over the age of 75.
Blood cells are made in the bone marrow. This is a spongy material found inside our bones. 
Every blood cell grows from a stem cell in the bone marrow. Normally, the stem cells make an early stage of the blood cell called a blast. These blasts develop into healthy blood cells.
In ALL, the lymphoid stem cells make abnormal blasts that do not fully develop. 
These abnormal blasts are called leukaemia cells.
Lymphocytes usually fight and prevent infections.
However, the leukaemia cells cannot fight infection like normal lymphocytes.
They also fill up the bone marrow.
This means there is not enough space to make the usual numbers of healthy white blood cells, red blood cells and platelets that your body needs.
What Causes ALL?
Stage 1 - A genetic 'accident'
1% go on to develop ALL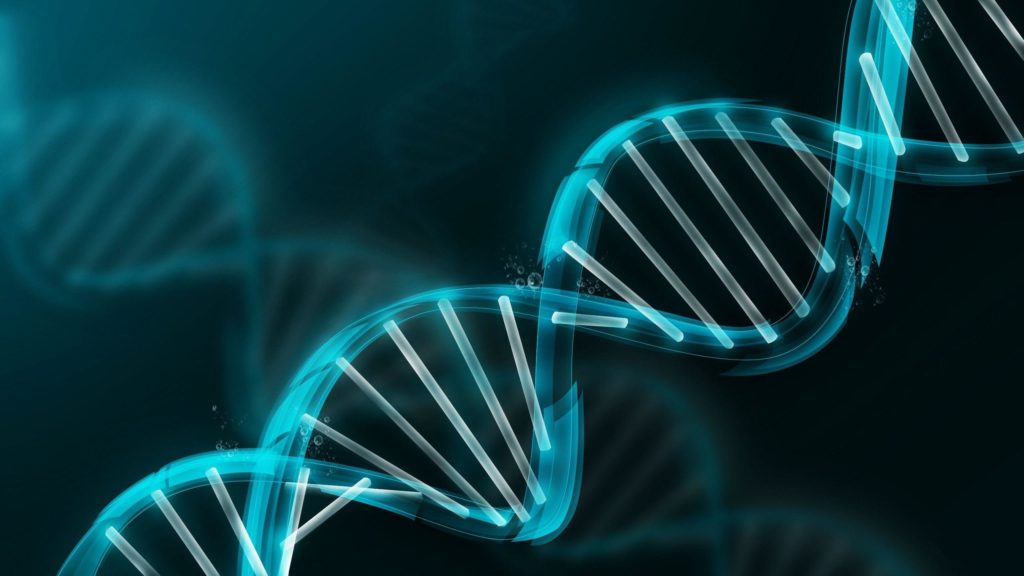 Stage 2 – Exposure to Infection
Priming of the Immune System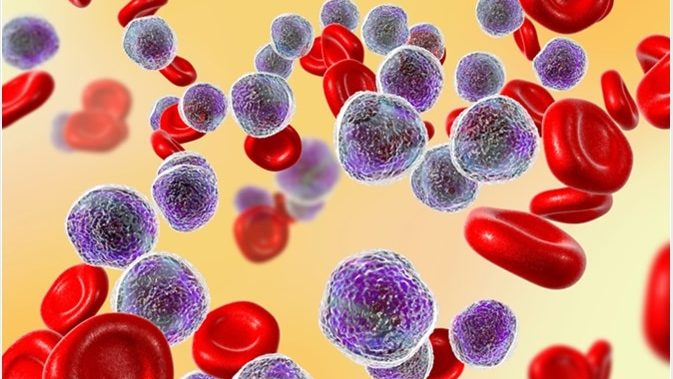 Facts & Costs
About 75% of childhood Leukaemia is ALL
800 children a year in the UK are diagnosed with ALL
3,500 children a year in the US are diagnosed with ALL
Rates of ALL in the west are increasing at c.1% per year
Treatment costs range between £150,000 to £1.5m (or $200,000 to $2m in the US)
At the lower end of the cost range the Total Annual cost £6.5m ($8.8m)
Plus the emotional impact, the side effects, impact on family and education